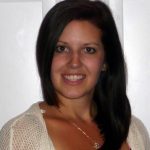 ---
Office Hours:
Monday
8am to 1pm
Tuesday
2pm to 8pm
Wednesday
9am to 2pm
Thursday
9am to 1pm
4pm to 8pm
Friday
9am to 5pm
Saturday
9am to 2pm
(once a month)
Lauren Weber is a Registered Massage Therapist who obtained her education from D'Arcy Lane Institute, in London, Ont. She is a member of the College of Massage Therapists of Ontario and the RMTAO. Prior to massage therapy Lauren also received a diploma for Physiotherapy and Occupational Therapy Assistant from Conestoga College. Through her education and work in this field she was an intricate member of the physiotherapy team in both the Waterloo and London region. Her time spent working as a PTA at Fowler Kennedy Sports Medicine Clinic allowed her to gain in-depth knowledge of concussions and other sport related injuries. Lauren's vast background has allowed her to work with all ages including paediatric populations and both amateur and varsity athletes.
Lauren has always had an interest in sports and lifestyle related injuries, with a keen interest in concussions, and headaches, and pregnancy massage.
Lauren has taken a variety of continuing education courses to better help her clients. She has taken Pregnancy massage therapy, adaptive manual therapy, foot and ankle assessment and treatment, and American Sign Language courses. She has also attended See the Line conferences for concussion research and treatment. She plans to continue her education into Cranial Sacral Therapy and more manual therapy such as soft tissue release courses.
In her time off Lauren enjoys living an active lifestyle and takes interest in recreational soccer, jogging, and spending time with family and friends.
If you would like to book an appointment with Lauren please call 519-666-3993